Lotus FM, which is owned by the Government's National Broadcaster, South African Broadcasting Corporation (SABC), is headquartered at the SABC building in KwaZulu-Natal. Lotus FM is the only National Indian Radio Station in South Africa, broadcasting nationwide and to the world.
LotusFM first aired on the 8 January 1983 and was first presented by Abel Peters known as Thunderbolt under the station management of Isabel Van De Linde.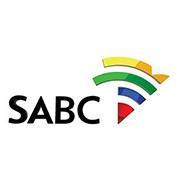 LotusFM are the entertainment powerhouse for South African Indians, offering the most popular fusion music and entertainment. Lotus FM is known for its music, DJs and events. Although broadcasting is done in English, the station prides itself on providing entertaining language shows, teaching listeners to speak in their mother tongue – Tamil, Urdu, Hindi, Telegu and Gujurati.
Our inclusive mindset, combined with our passionate innovative attitude, allow the station to deliver an environment where the diverse South African meet and amplify their experiences. Therefore our station tagline is "Share the Experience"
Dj's / Omroepers:-
Alan Chetty
Alan Khan
Althaf Suleman
Ashit Desai
Avin Moorley
Byron David
Deshen Naidu
EB Mamode
Enrico Pillay
Feroz Shaik
Goolam Bhai Azad
Jailoshini Naidoo
Karusha Chetty
Krsna Priya Dasa
Lenisha Pakkiri
Lloyd Paul
Mala Lutchmanan
Mishka Gounden
O'Neil Nair
Pauline Sangham
Pravina Maharaj
Rafeek Hassen
Sanobar Khan
Shaastra Nagesar
Shirdika Pillai
Suresh Harilal
Varshan Sookhun
Veena Lutchman
Vijayluxmi Balakrishna
Yashika Ramautar
Zakia Ahmed
Frequencies / Frekwensies:-
100.3FM for Pietermaritzburg
---